"Shapero displays an impressive command of the unconscious."
—Kirkus Reviews
"Powerful and complex."
—Library Journal
"Shapero is a spellbinding storyteller."
—Howard Frank Mosher
"A delirious fusion of fiction, music and art. We love the intersection of technology and the written word."
—The Village Voice
"An excellently crafted story of survival. Thrilling and meaningful."
[Beneath Caaqi's Wings]
—Kirkus Reviews 
"A daring, deftly-told parable of romance and savagery that asks what adolescents, left to their own devices, are capable of doing—and undoing. Brutal, provocative, and timeless."
[Beneath Caaqi's Wings]
—Elizabeth Sagan
@elizabeth_sagan
"Shapero keeps the tension high with multilayered emotional and physical conflicts. Lyrical prose and exotic setting instill a powerful magnetic aura, especially in his lush descriptions of the jungle's natural wonders."
[Beneath Caaqi's Wings]
—US Review of Books
"With amazing imagery, Shapero gives the reader a new vision of the hardships and threats that face a society with no adults, and the dark urges in each of us. I enjoyed it immensely and am looking forward to what Mr. Shapero will come up with next. 5 Stars!!"
[Beneath Caaqi's Wings]
—Reader View, Goodreads
"Shapero's rich, lyrical prose is the novel's standout feature . . . his sentences ripple and whirl like the currents of the ocean."
[Dreams of Delphine]
—Kirkus Reviews
"Unexpected and truly interesting."
[Dreams of Delphine]
—Jennifer Finken, Goodreads
"The imagery in this book is rich and beautiful. Rich Shapero is a brilliant author. I will definitely read more of his work."
[Dreams of Delphine]
—Eleanor, Goodreads
"Fast-paced, emotionally resonant tale featuring fine characterization."
[The Slide That Buried Rightful]
—Kirkus Reviews
"A very engrossing read and . . . hard to put down."
[The Slide That Buried Rightful]
—Shell, Goodreads
"Thought provoking."
[The Slide That Buried Rightful]
—A. L. Stroh, Goodreads
"Original ideas, strong prose, timeless and universal."
[Dissolve]
—Kirkus Reviews
"Shapero enchants and intrigues with his creative vision of the sublime mysteries that lie beyond . . ."
[Dissolve]
—James Trevino
@james_trevino
"Dissolve is well worth a read if you're into magical realism. Interesting premise & characters, and very well-written."
—Jean, Goodreads
"Original and thought-provoking. It will leave you in awe."
[Island Fruit Remedy]
—Elizabeth Sagan
@elizabeth_sagan
"Such a delightful and juicy read!!"
[Island Fruit Remedy]
—Rudrashree Makwana, Goodreads
"The writing was beautiful, with rich lyrical images that draw you in."
[Island Fruit Remedy]
—Bethany, Goodreads
"A wild read."
[Island Fruit Remedy]
—Glenn Stenquist, Goodreads
"Interesting!!!"
[Island Fruit Remedy]
—Saima in NYC, Amazon
"Well written, great imagination."
[Island Fruit Remedy]
—Chris Ruhnke, Goodreads
"A book to make you think. A fantasy of life and love, power and death . . . revenge and remorse."
[Balcony of Fog]
—Sue Hieber, Goodreads
"This book defies description . . . The writing is excellent, and the world built is unlike anything I've ever read."
[Balcony of Fog]
—Terry, Goodreads
"Takes the reader along for a passionate ride . . . I couldn't put it down."
[Balcony of Fog]
—Michael Parkes, Goodreads
"A very interesting book! I love the descriptions and unique story."
[Balcony of Fog]
—Alexandria, Goodreads
"Great imagery and scene description . . . truly a different story, unlike anything else I've read."
[Balcony of Fog]
—Jae Park, Goodreads
"Definitely a different read than I'm used to . . . the writing was imaginative, colorful. A safer alternative to hallucinogens."
[Balcony of Fog]
—Dave, Goodreads
"Loved the plot contrast and the character descriptive build throughout."
[Balcony of Fog]
—Daniel, Goodreads
"An intriguing adventure."
[Balcony of Fog]
—Joel Timmons, Goodreads
"The imagination of the author is incredible! I think it would make an outstanding movie."
[Balcony of Fog]
—Noose, Goodreads
"Imaginative and full of emotion . . . I saw a lot of quite deep symbolism and allegory that were quite meaningful."
[Balcony of Fog]
—Mike Opferman, Goodreads
"Just finished . . . I loved it and hope there's a sequel because it's really good."
[Balcony of Fog]
—Shawn Maple, Goodreads
"The imagery and imagination throughout are overwhelming. Don't be surprised if you can't put the book down or keep reading and re-reading."
[Balcony of Fog]
—Debra Oehlberg, Goodreads
"A romantic fantasy that goes way beyond the deepest next level in this fictional universe."
[Balcony of Fog]
—Donna Foster, Goodreads
"I really like how different [Balcony of Fog] was from anything I've ever read!"
—Sarah Anderson-Pagal, Goodreads
"Really great storytelling. Balcony of Fog is . . . available on the app stores, which is where this experience really shines."
—Jaredh, Apple App Store
"Characters are so well developed that the reader can't help but churn with emotion as each page is turned and another layer is revealed."
[Balcony of Fog]
—baerskat, Apple App Store
"Grabbed and held my attention right away . . . a truly beautiful story."
[Balcony of Fog]
—Joanne Bilodeau, Apple App Store
"Rich Shapero writes like a poet, weaving imagery, allegory, and allusion to create lush adventures into other worlds."
[Balcony of Fog]
—Erin Granat, Goodreads
"Equal parts chilling and intriguing. The world [Shapero] creates is fascinating, but the real win here is the writing."
[Balcony of Fog]
—Erika, Goodreads
"Way, way out there. Read it if you want something off the wall."
[Rin, Tongue and Dorner]
—Melissa D. Erkapić, Goodreads
"An incredibly weird book. But I did enjoy it . . . quite entertaining."
[Rin, Tongue and Dorner]
—Maddie Gliosci, Goodreads
"I love a good sci-fi book, so I was pulled in immediately! The book shares many sexual exploits, and they are all well written."
[Rin, Tongue and Dorner]
—Mistydawn970
"Nothing like a good ol' Greek mythology-like love triangle."
[Rin, Tongue and Dorner]
—Mark, Goodreads
"Arms from the Sea is a tangible encounter with the creative spirit. A guide for reconstructing our understanding of water and our origins."
—Moses Hacmon
"A richly tapestried underwater psychedelic dreamscape adventure . . . I can't recommend this book highly enough."
[Arms from the Sea]
—John, Goodreads
"A brief journey into the inner depths and all the way to the outer reaches of mind and spirit."
[Arms from the Sea]
—Lori, Goodreads
"It was wild. I saw someone describe it as a slow burn horror and I would agree with that . . . I really enjoyed the pay off."
[Arms from the Sea]
—Dineka, Goodreads
"I enjoyed the premise and very much liked the characters . . . It gave me poetic vibes, which I savored."
[Arms from the Sea]
—CeriseFern, Goodreads
"Different from most novels, psychedelic. Interesting."
[Arms from the Sea]
—Bill Winett, Goodreads
"Unexpected and original, this tale is indeed full of the hope we all seek."
[The Hope We Seek]
—Rebecca Hoffberger, Founder/Director, American Visionary Art Museum
"The Hope We Seek . . . is the real deal: an authentic and skillfully executed story . . . a spiritual awakening to the baleful and the elegant."
—Isla Norman, Goodreads
"I was totally captivated . . . The imagery was so rich. I will likely carry this story with me for a long time."
[The Hope We Seek]
—Samara O'Gorman, Goodreads
"Full of mystical and imaginative insight."
[Too Far]
—Donald Pass
"Shapero draws you into the phenomenology of the mind of a child . . . Heartbreaking, haunting, and numinous."
[Too Far]
—William Kallfelz, Goodreads
"Stunning achievement! One of the most imaginative, beautifully written books I have read in years."
[Too Far]
—Nancyowho, Goodreads
"Highly recommended . . . once [Shapero] gives a reason to treat his narrator as unreliable . . . I am totally up for the ride."
[Too Far]
—Jane Kelly, Goodreads
"Does an excellent job of showing the journey of innocence and the inevitable loss of it."
[Too Far]
—Carter Phillips, Goodreads
"I rate Too Far [five stars] for its sheer ambition and glorious descriptions of a wonderful place."
— Alex Canna, Goodreads
"One of the two books I keep on my highest shelf . . . and will likely continue to hold a special place in my heart for the rest of my life."
[Too Far]
—Catherine Pain, Goodreads
"I just loved the creativity that went into this story. The character development was superb . . . one of my top-shelf books of all time."
[Too Far]
—Sunking, Goodreads
"Be open to this book as if you're reading a long poem. Remember your innocence and wonder as a kid . . . That's what this book is really about."
[Too Far]
—Michelle Vu, Goodreads
"Rich Shapero writes so vividly that you can really picture in your head what you're reading . . . full of mystery and suspense as well."
[Too Far]
—Jozlynb, Goodreads
"Shapero is the shaman of the written word."
[Wild Animus]
—Henry Boxer, Henry Boxer Gallery
"Reading Wild Animus is like climbing, skiing or intense adventuring. It puts you in the 'time is now' state."
—Mike Libecki, World-Class Mountain Climber Contributing Writer, Climbing Magazine
"Creativity, original characters, inspiring theme, and one of very few books with a therian character."
[Wild Animus]
—Lark KerBerethrou, Goodreads
"Great app. Imagine a more interactive Amazon Kindle platform or 'reading' app and this is it. A beautiful marriage of fantasy, psychology and love."
[TooFar Media App]
—Anna Yoder, Google Play
"The future of reading."
[TooFar Media App]
—Luthercorp., Google Play
"When you step into Rich Shapero's world, you step into . . . substantive tales steeped in philosophical insights. Countless hours of entertainment, easy to use, and immensely enjoyable."
[TooFar Media App]
—Petecorp57, Apple App Store
"I love the app and how it combines art, music, and literature to become an interactive app."
[TooFar Media App]
—Mistydawn970, Apple App Store
"Great app. Spend endless hours on it."
[TooFar Media App]
—the real lump, Google Play
"Discovered a great new Library of Fiction Writing . . . I love how there's other media to discover too, adding visual and audio to the written word of the story. Very cool!"
[TooFar Media App]
—Caroeland, Apple App Store
"The artful style, the videos and all of the new things this experience adds to traditional reading, creates what I can only define as cinematic literature."
[TooFar Media App]
—j-bird80976, Apple App Store
"This app is AMAZING . . . there's art, and music, and omg. Think [Shapero] might've cured my headache by taking my mind off of Things."
[TooFar Media App]
—catnip nelehjr, Google Play
"Five stars. Great app."
[TooFar Media App]
—Riley Gertsen, Google Play
"Wow! Immersive as it is fun to read."
[TooFar Media App]
—Thankful1, Google Play
"Great experience. This should be the new way to read books!"
[TooFar Media App]
—MontsReal, Google Play
"Love the stories and experiences this app offers!"
[TooFar Media App]
—Ashz164, Google Play
"Great books."
[TooFar Media App]
—senamile boogie, Google Play
"Nice design . . . Awesome idea."
[TooFar Media App]
—Destiny Miller, Google Play
"Mind opening to what could be."
[TooFar Media App]
—Erasmo Morales, Google Play
"This app is amazing."
[TooFar Media App]
—M M, Google Play
"Exceptional."
[TooFar Media App]
—Kathryn McBride, Google Play
"I love being able to pick a story depending on the mood I'm in . . . a great all in one."
[TooFar Media App]
—Christie Roberts, Google Play
"Great quarantine collection!"
[TooFar Media App]
—Kylan Greer, Google Play
"Extremely cool app . . . takes reading to a whole new level."
[TooFar Media App]
—takitajapan, Google Play
"I LOVE the TooFar Media App. Stories are amazing and I love the design . . . Thank you!"
—Michaela Petillo, Google Play
"Essential for Art Lovers. The writing is gorgeous, the music is haunting, and the artwork is really something to behold."
[TooFar Media App]
—LeTwitch, Google Play
"Such an interesting concept. I look forward to reading all of Shapero's other books. The interface is intuitive and easy to use."
[TooFar Media App]
—Younggizzle, Google Play
"Love this app!"
[TooFar Media App]
—Kayvon Greene, Google Play
"An enjoyable excursion in words, art and music."
[TooFar Media App]
—Felonious Max, Google Play
"Worth the download."
[TooFar Media App]
—SPIRITS, Google Play
"Good stories that really make you feel like you are experiencing them firsthand."
[TooFar Media App]
—RTFKO, Google Play
Rich Shapero Store
Rich's novels are available in beautifully printed hardcovers and more . . .
Provocative Stories for the Eyes, Ears, and Imagination
The TooFar Media App contains all of Rich's multimedia novels. Download it here.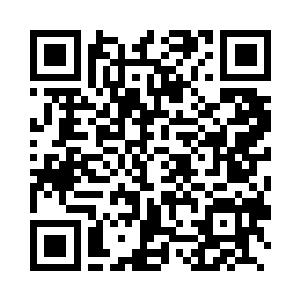 Use your device's camera to scan and download the TooFar Media App. Available on iOS and Android.