The Slide That Buried Rightful
Can we rise above the cynicism of a cold-blooded world?
In 1921, a disaffected carpenter named Garris and his teenage daughter, Yvetta—of whom he is highly protective—arrive in Rightful, a small Arctic Alaskan village whose store Garris has been hired to repair.
Rightful was established during the gold rush decades earlier, and though the gold is gone, its founder and inhabitants are eager to see the village grow and prosper. They convince a skeptical Garris to stay and build a Meeting House for the natives at a nearby Eskimo camp, where Yvetta will teach.
Yvetta begins sharing intimacies of body and spirit with the son of an Eskimo elder, while Garris forms a deep connection with his half-white sister. But when Tom Astley, a miscreant trapper, attacks the Eskimo camp, all agree that something must be done. In the absence of law enforcement, their efforts founder.
Then the violence escalates, culminating in Astley's abduction of Yvetta, and Garris makes the fateful decision to take justice into his own hands . . .
With penetrating observation and empathy, The Slide That Buried Rightful confounds our assumptions about right and wrong, and drives us headlong toward a new understanding of earthly—and unearthly—justice.
Q: The value system in The Slide That Buried Rightful is all-important, but as I was reading, I was warring with myself, trying to sort out what was "rightful" and what wasn't.
RS: The sorriest thing about the human condition, I think, is the desire for simple answers. And nowhere is that desire more lamentable than in the moral sphere—the determination of right and wrong, just or unjust. We want things to be so much simpler than they are.
---
Q: The question that Garris faces is one that we all have to answer, sooner or later.
RS: I think so. There's no way to ignore it.
The Slide That Buried Rightful in the TooFar Media App
The multimedia version of The Slide That Buried Rightful combines Rich's novel with animations created from artwork by Paul Rumsey, and includes a Bonus Album featuring vocals by Hollie Fullbrook.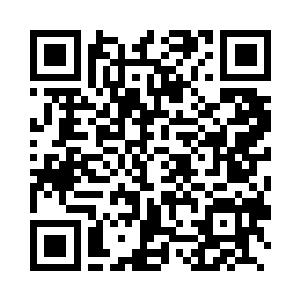 Use your device's camera to scan and download the TooFar Media App. Available on iOS and Android.
Acclaim for The Slide That Buried Rightful
"Fast-paced, emotionally resonant tale featuring fine characterization."
—Kirkus Reviews
"Powerful and complex."
—Library Journal
"Shapero is a spellbinding storyteller."
—Howard Frank Mosher
"A very engrossing read and . . . hard to put down."
—Shell, Goodreads
"Thought provoking."
—A. L. Stroh, Goodreads