Arms from the Sea
What kind of sea change in our ideals might we need to refashion our world for the better?
Lyle is a young man who hates his life in the State of Salt, a cultural and literal desert. He vandalizes a State icon, then swallows a poison pill that transports him not to death, but to a liminal realm—blue, aquatic, and wholly alien.
He's rescued and shepherded by henchmen of the Polyp, god of the oceanic world they call "heaven." A series of encounters unfolds between Lyle and the monstrous, seductive god, who gradually reveals his grandeur and mysterious purpose.
Lyle is horrified at first but soon finds himself falling for the Polyp, and the potent and bizarre creative potential he represents . . .
Whimsical and outlandish but also timely and dead serious, Arms from the Sea navigates allegorical realms of possibility, pointing to what it might mean to redeem a desolate world.
Q: Arms conjures a dystopian future, and the hope for a "sea change" appears in the form of the Polyp, the tentacled god of an oceanic heaven.
RS: The Polyp is perverse, yes. But he poses important questions. How are the ideals of a world established? What are the values of creation and destruction that are at work in our world, and what kind of higher power rules it? Is the higher power a conventional deity or the law of fang and claw? Is it quantum physics or trickle-down economics? If you were going to refashion our world from scratch, who would you put in charge? On what basis would decisions be made about whether creatures flourish or perish?
---
Q: You're questioning our ideals.
RS: People know how to create degenerate societies, and I've made my little contribution with the State of Salt. The real question is: what would you replace it with, if you had the opportunity?
Arms from the Sea in the TooFar Media App
The multimedia version of Arms from the Sea combines Rich's novel with visionary paintings by Eugene Von Bruenchenhein, and hypnotic music and vocals by Orenda Fink.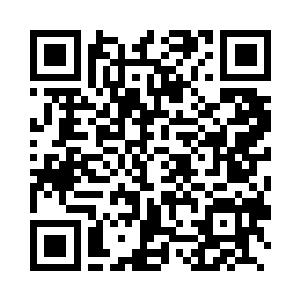 Use your device's camera to scan and download the TooFar Media App. Available on iOS and Android.
Acclaim for Arms from the Sea
"Arms from the Sea is a tangible encounter with the creative spirit. A guide for reconstructing our understanding of water and our origins."
—Moses Hacmon
"Shapero is a spellbinding storyteller."
—Howard Frank Mosher
"Shapero displays an impressive command of the unconscious."
—Kirkus Reviews
"A brief journey into the inner depths and all the way to the outer reaches of mind and spirit."
—Lori, Goodreads
"An interesting, thought-provoking mix of described action and spiritual & physical transformation."
—Nanci, Goodreads
"Pure Gold!!! A richly tapestried underwater psychedelic dreamscape adventure. Heartfelt and moving. I can't recommend this book highly enough."
—John, Goodreads
"It was wild. I saw someone describe it as a slow burn horror and I would agree with that . . . I really enjoyed the pay off."
—Dineka, Goodreads
"I enjoyed the premise and very much liked the characters . . . It gave me poetic vibes, which I savored."
—CeriseFern, Goodreads
"Different from most novels, psychedelic. Interesting."
—Bill Winett, Goodreads