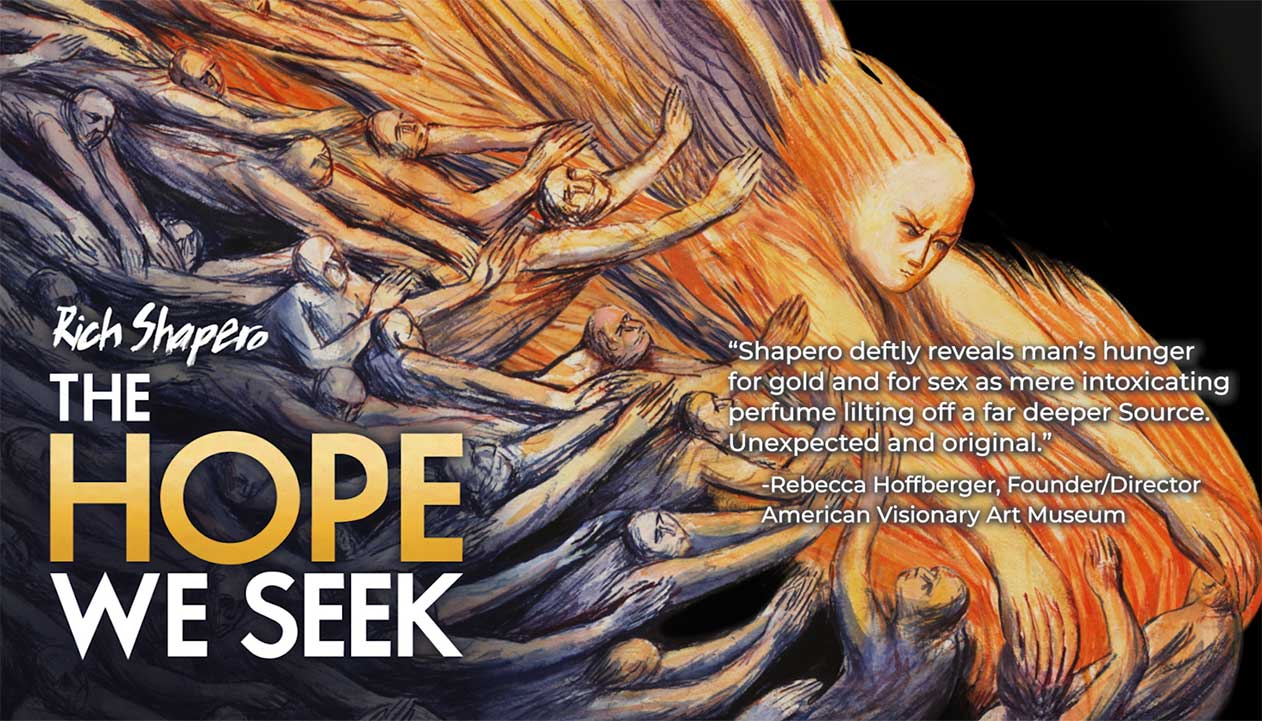 The Hope We Seek
What kind of vision, and subterfuge, might it take to inspire the kind of belief that drives human aspiration and achievement?
Zachary Knox, a sharpshooter known as "the Bull's-Eye Telepath," heads north in search of gold. On his way, he meets Sephy, a magnetic woman on the trail of her lost brother. But on arrival, they find the mining camp is home to a cult. The mine boss, Trevillian, rules the camp like a despotic priest, and at the center of his faith is Hope, an elusive goddess for whom the miners toil, enduring increasingly perilous trials as they pursue her into the depths of the earth.
Zack determines to overthrow Trevillian, guided by Sephy's cryptic directions—until Hope appears and reveals the astonishing future she has in mind for him.
With epic force and seductive allegory, The Hope We Seek transports us to a netherworld of danger and allure—where arduous labor, sustained by unwavering belief, promises an unearthly reward. Rich Shapero holds a dark mirror to the passions that drive us, and the extremes to which we go to find meaning in our lives.
Q: In The Hope We Seek, you assay human aspiration.
RS: There's a clearly defined moment for most of us when we enter the adult world. Often it occurs when schooling ends. It's a threatening time, full of doubt, fears of the unknown, fears of failure. We know it's going to be a long road. But we have aspirations. And most of us don't have a choice. Earning a living is a matter of survival. So despite our dread, we plunge in. We find work. The work isn't what we dreamt of doing, but we hope it will lead to something better. Our aspirations remain with us. If we grit it out we might get there. Somehow. Some day.
I left home without a nickel. I scraped through college. My first job was digging ditches for the gas company. I worked the graveyard shift. Then I ran a printing press. I was hired by a computer company and after years in the trenches, I got the chance to run one. The company was successful. I became a venture capitalist in Silicon Valley. Ultimately, I caught up with my aspirations. But it was a long journey. The way turned and twisted, and it was mostly in darkness. The Hope We Seek is drawn from that experience.
---
Q: Most of us have closely-held desires, things we put in front of ourselves and say, "This is what I want."
RS: Our culture, like most, celebrates achievement. Dreaming of a brighter future, realizing the dream, or trying to—that's how we derive meaning from life.
Aspiration can't exist without leadership. When a group aspires to something, a leader is chosen to fix the goal. When an individual aspires to something, there is an internal "leader"—a part of that person's makeup that runs out ahead of the rest, to focus his or her attention and point the way.
The Hope We Seek in the Too Far Media App
The multimedia version of The Hope We Seek combines Rich's novel with visionary artwork by Donald Pass, and music featuring entrancing vocals by Marissa Nadler.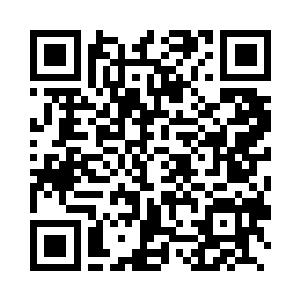 Use your device's camera to scan and download the TooFar Media App. Available on iOS and Android.
Acclaim for The Hope We Seek
"Unexpected and original, this tale is indeed full of the hope we all seek."
—Rebecca Hoffberger, Founder/Director, American Visionary Art Museum
"Shapero is a spellbinding storyteller."
—Howard Frank Mosher
"The Hope We Seek . . . is the real deal: an authentic and skillfully executed story . . . a spiritual awakening to the baleful and the elegant."
—Isla Norman, Goodreads
"I was totally captivated . . . The imagery was so rich. I will likely carry this story with me for a long time."
—Samara O'Gorman, Goodreads